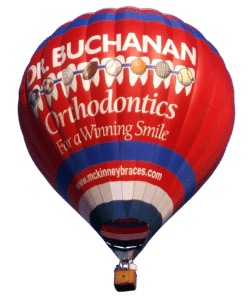 Hot Air Balloon Advertising
Corporate Advertising Programs & Events
Do you remember the billboard you drove by this morning?
Probably not. Your logo or banner on a hot air balloon, however, will make an unforgettable impact. Balloons stand approximately 75-85 feet tall, dwarfing conventional billboards. A corporate balloon can achieve 100,000-200,000 memorable impressions per flight in a metropolitan area during rush hour. Corporate balloons are also great attractions at community festivals, sporting events, concerts, or along a major roadway during drive-time traffic flows. Create a "blast" and connect with the community on a fun and exciting "grass roots" level!
Rohr Balloons has developed and managed corporate hot air balloon programs since the 1970's and has the experience to maximize exposure and provide a positive corporate image. We offer full-service corporate advertising programs, tailored to maximize exposure for your brand.
Cost Effective Advertising!
Balloon advertising is widely considered the lowest cost per thousand impressions in comparison to newspaper, outdoor, radio and TV media. Achieve FREE media coverage by working with local newspapers, partnership marketing, traffic helicopters and more to capitalize on the adventure and excitement, featuring your company or message.
A Rohr Balloons branding and impression expert will work with you to create a hot air balloon that represents your brand and gets your business noticed.
Custom local, regional, or national hot air balloon programs
Custom envelope
Custom balloon system
Fully integrated traveling program with wrapped vehicle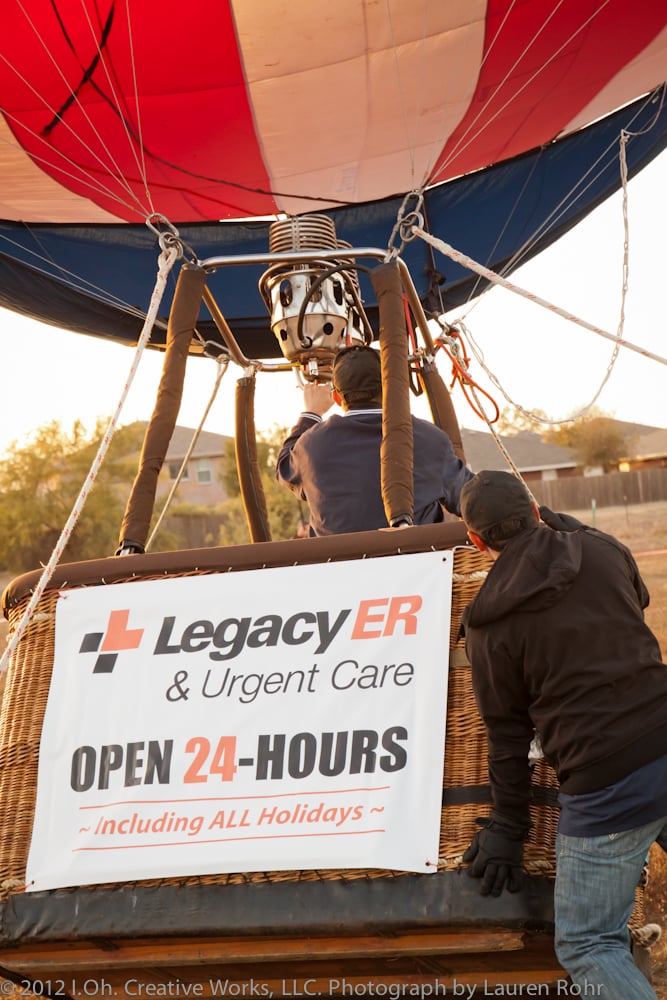 A banner on a Rohr Balloons envelope is a low-cost alternative to a corporate balloon. A large banner is perfect for local companies wanting to increase exposure on a small budget. People will remember your logo and associate it with the excitement they experienced upon encountering our hot air balloon. This mobile billboard can create thousands of impressions per flight!
Custom Advertising SERVICES
Drive time traffic flights during the morning and evening drive-times
Tethered static displays on location or at high traffic areas
Tethered glows after dusk, illuminating your logo brightly and creating visibility for miles
Champagne rides for VIPs
Grand opening and other special promotion packages
Demonstrations at schools, hospitals, churches and community events
Exposure at balloon festivals, concerts, and sporting events
Ask us how we can help your business grow!