The History & Evolution of Two Generations of Pilots
Ring Toss at Competition Balloon Flight
Rohr Balloons, LLC began operations in 1994 in North Texas under the ownership of Brian Rohr. Since that time, the company has grown to housing eight hot air balloons of various sizes. Rohr Balloons can accommodate multiple hot air balloon flight packages for special occasions, such as birthdays, anniversaries, family reunions, engagements, bucket lists, weddings, team building, corporate events, and many more. In addition to local flights, Rohr Balloons manages a national network of balloon operations for Kirkland Productions, providing tethered rides at Universities and Colleges.
Each Rohr Balloons pilot holds a FAA commercial license and delivers a high level of professionalism and entertainment. Our perfect safety record demonstrates our pilots' expertise, care, and knowledge in all that goes into creating an exceptional experience for our hot air balloon passengers.
Brian Rohr
Brian Rohr started developing his ballooning skills at the age of 6 and has been flying full time ever since. He attained his fixed-wing airplane rating at the age of 17 and his commercial balloon rating at the age of 18 and launched Rohr Balloons in North Texas in 1994. Brian's perfect safety record, positive attitude, and eagerness to provide exceptional client satisfaction propels Rohr Balloons above and beyond the competition. Brian and his family live in Princeton, TX and fly in the North Texas area full time.
Mike Celentano
Mike Celentano began his ballooning life as a crew chief for a Dallas area pilot back in the early 90's. He soon after began flight training and ultimately received his commercial pilot's license. He has assisted Rohr Balloons as both crew chief, and more often as pilot over the past 15 years. Mike flies primarily on weekends as his career as a network architect and project manager for HP consumes his weekdays. Michael is a natural, and always goes the extra mile to entertain our passengers.
Jason Myers
Jason Myers has been involved in hot air ballooning since the ripe age of two years old, when his uncle, Ken Myers, trained for and receive his lighter than air free balloon pilots license. Jason has logged many hours over the years. He is a commercially rated hot air balloon pilot. He has been with Rohr Balloons since 2008. Jason is now a valued commercial pilot on our flight team and has a reputation for being a safe pilot and fantastic guide.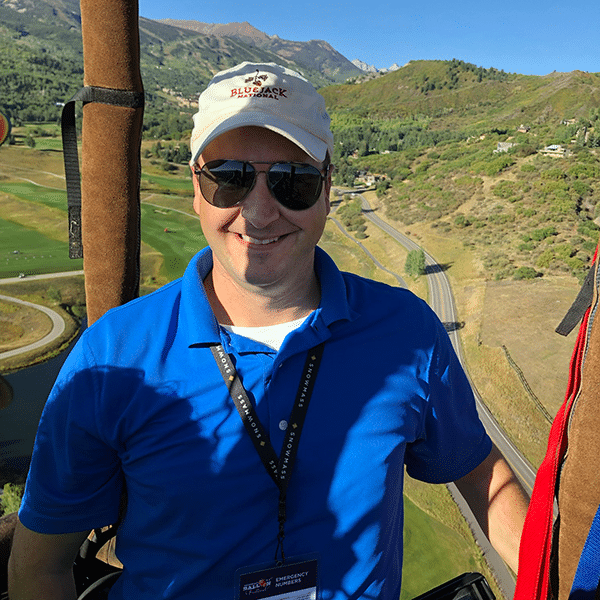 Dave Griffin
Dave has loved flying from a young age. He earned enough money mowing grass along runways and taxiways at a small WI airport as a teenager to pay for airplane flight lessons to become a certified pilot in high school. Dave flew solo in a vintage tailwheel Piper Cub airplane the same day he got his drivers' license on his 16th birthday. After college, and after an aircraft maintenance career in the U.S. Air Force, Dave started a family and settled in TX. Dave has been flying with Rohr Balloons since 2013, but takes off regularly to fly at balloon festivals all around the Country with his family.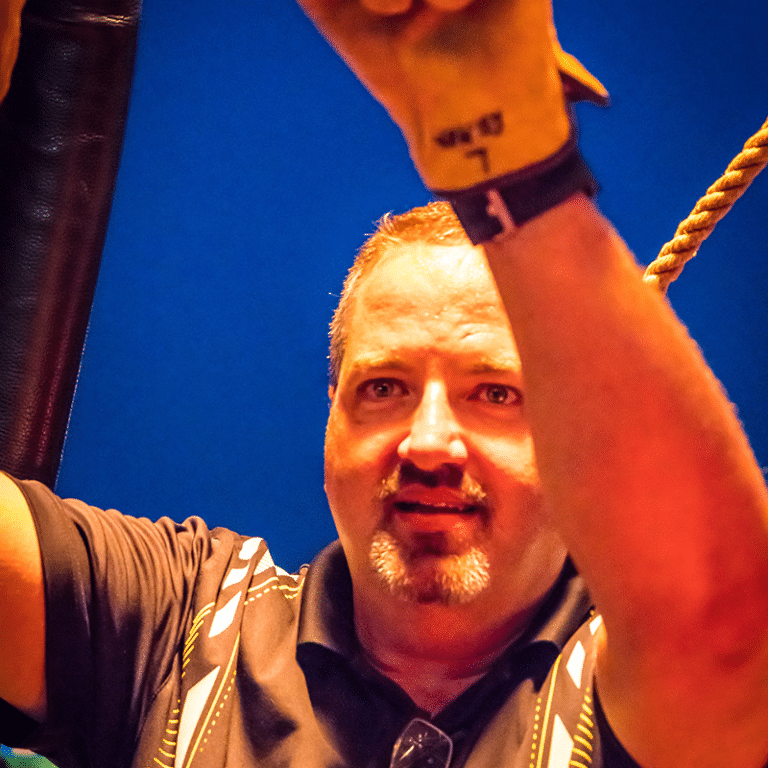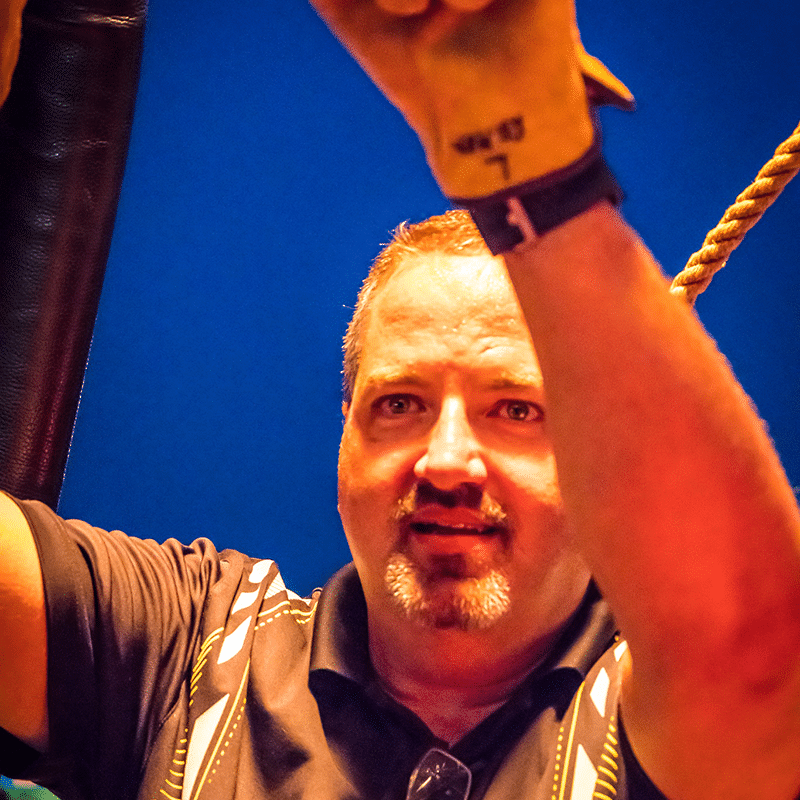 Scott Vesely
Scott Vesely started flying balloons at the age of 14 and received his Private Pilot's license @ age 16. He furthered his pilot skills and became a commercial pilot at age 18. After flying most of his career in Albuquerque, he moved to Texas in 2015. With the help of all the great folks within Dallas, he was welcomed into Texas ballooning and hasn't looked back yet. The opportunity to fly within different places as always intrigued Scott and Texas has plenty to offer. Scott currently leads the 12 member Dawn Patrol Team @ the Albuquerque International Balloon Fiesta. With over 330+ plus hours of Night flight, Scott loves to fly at all times of the day, but mostly right before sunrise.
The Rohr Balloons hot air balloon ground crew members work hard to help the pilot create a memorable experience for our passengers. The crew is responsible for aiding the pilots during inflation, tracking the balloon in flight, taking pictures from the ground, and packing up the balloon post-flight. We have the best crew in town!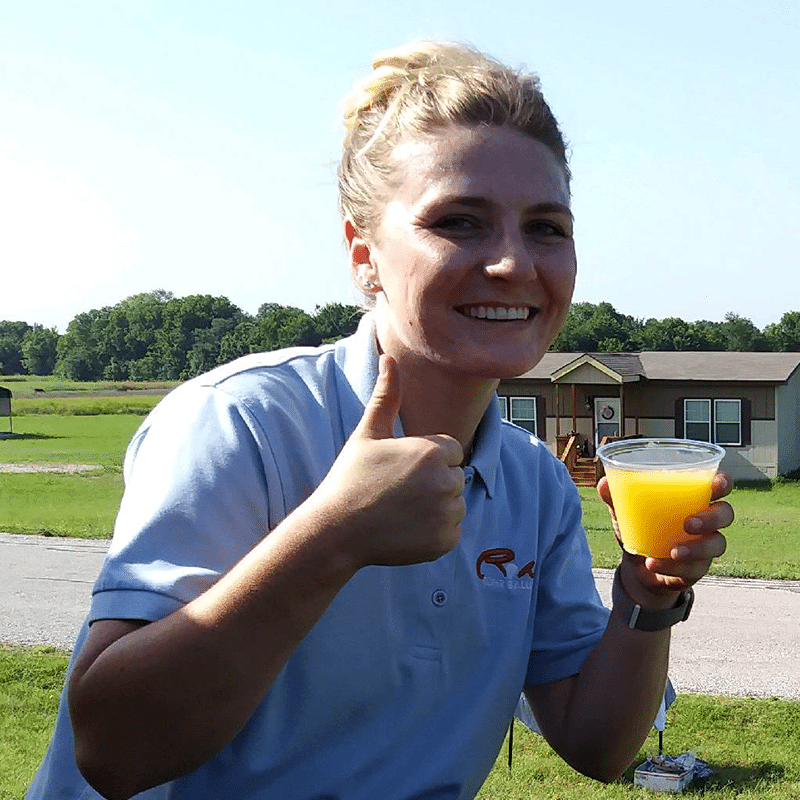 Brittany Jaramillo
Brittany joined our team as crew chief in 2014. She's a passenger favorite and is able to handle large tasks, even though she's the smallest and youngest member of the team.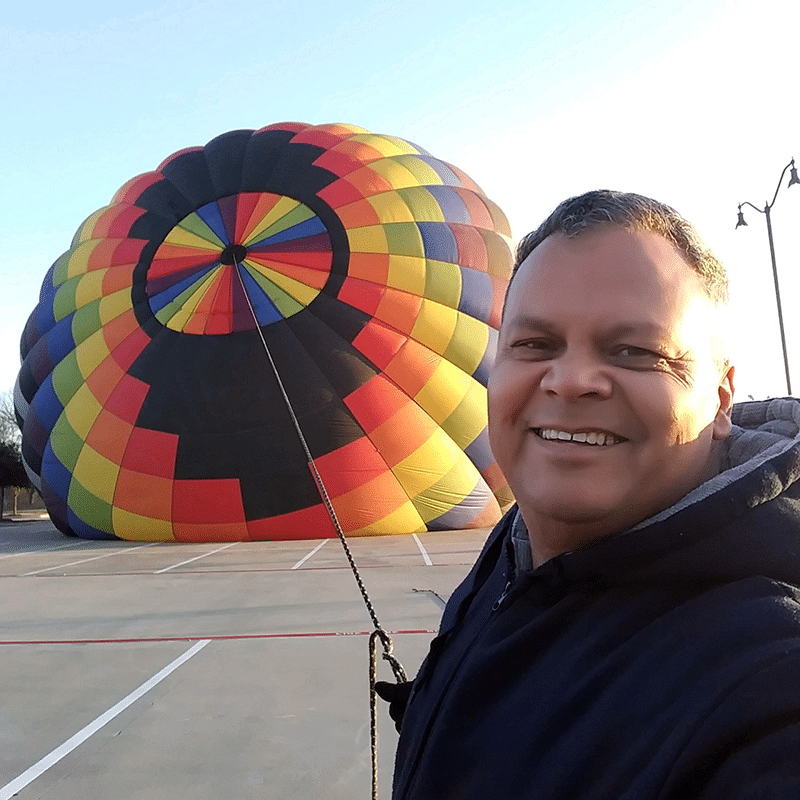 Serafin "Chino" Barroso
Chino has crewed for Rohr Balloons for over 16 years. His "get'r done" work ethic and positive attitude continues to impress our team of pilots and passengers alike.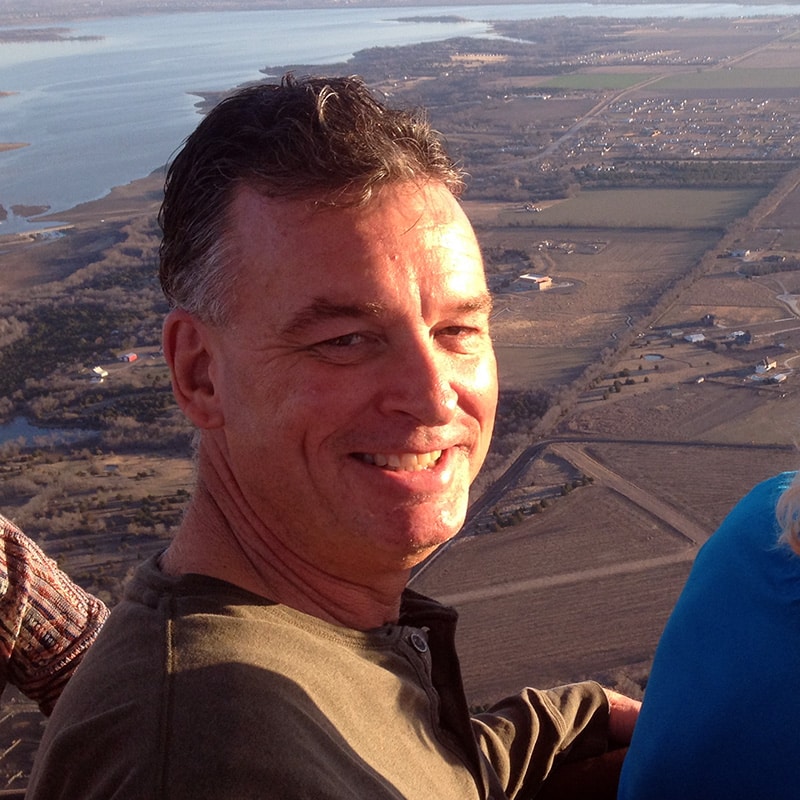 Chris Horstdaniel
Chris Horstdaniel has crewed hot air balloon flights with Rohr Balloons for many years. His free spirit and go-with-the-flow attitude have made him an invaluable part of the Rohr ballooning family.
Rohr is a family-owned and operated business founded in 1972 by Chuck Rohr, with over 40,000 satisfied passengers flown to-date.
Chuck Rohr has quite an extensive history in hot air ballooning and stunt work, including the movie, "The Great Balloon Race" from the 1970s. He flew and manufactured hot air balloons and cold air advertising inflatables for decades in Fort Lauderdale, FL, before retiring to Mount Dora, FL where he makes copper sculptures on his dock. Check out his website-chuckrohr.com!
In 1994, his son Brian Rohr launched Rohr Balloons in Texas and continues to fly passengers and attend balloon races with the help of his team of pilots and crew.
Rohr Balloons also develops aerial marketing and advertising programs for our clients, including special packages for Corporate branded basket and balloon banners, custom balloon envelopes, and branded vehicles. Feel free to contact Brian Rohr at 214.733.9915 to learn more about Rohr Balloons, flight options, and corporate advertising.
Learn About All rohr balloons has to offer!